Parts and Accessories for Fan Coils – North America
The expert HVAC service and advice you deserve at 905-766-1513
Inner-Cool Systems is your trusted
source for all your fan coil needs.
Why Choose Inner-Cool Systems for Fan Coil Parts and Accessories?
When it comes to keeping your fan coil system running smoothly, having access to high-quality parts and accessories is essential.
At Inner-Cool Systems, we have decades of experience in the HVAC industry. Our commitment to excellence and customer satisfaction has made us a leading provider of fan coil parts and accessories in North America.
We understand that having the right components is crucial to maintaining your indoor comfort.
We offer a wide range of high-quality fan coil parts and accessories from reputable manufacturers, ensuring longevity and top-notch performance.
Whether you're a homeowner, contractor, or business owner, we've got the parts and accessories you need to ensure your fan coil operates at its best. Your satisfaction is our top priority. We're here to assist you in finding the right solutions for your fan coil needs. Call today!
We have everything you need
Our Services
Fan Coil Manufacturer
Custom Fan Coil System
Fan Coil Maintenance
Fan Coil Replacement
Parts and Accessories for Fan Coils
Our Guarantees
Quality
Customization
Expertise
Sustainability
Our Range of Fan Coil Parts and Accessories
We stock:
Replacement Parts: From motors and coils to valves and controls, we carry a wide range of replacement parts to keep your fan coil system operating efficiently.
Upgrades: Enhance the performance and energy efficiency of your fan coil system with our selection of upgrade options.
Filters and Air Purification: Improve indoor air quality with our selection of filters and air purification accessories.
Thermostats and Controls: Find the perfect thermostat or control system to fine-tune and fit perfectly to your fan coil's performance.
Contact us today or visit our showroom to explore our range of fan coil parts and accessories. Let us help you keep your indoor climate comfortable and efficient with the right components.
Whether you're a homeowner looking for a replacement part or a contractor seeking accessories for an installation, Inner-Cool Systems has you covered.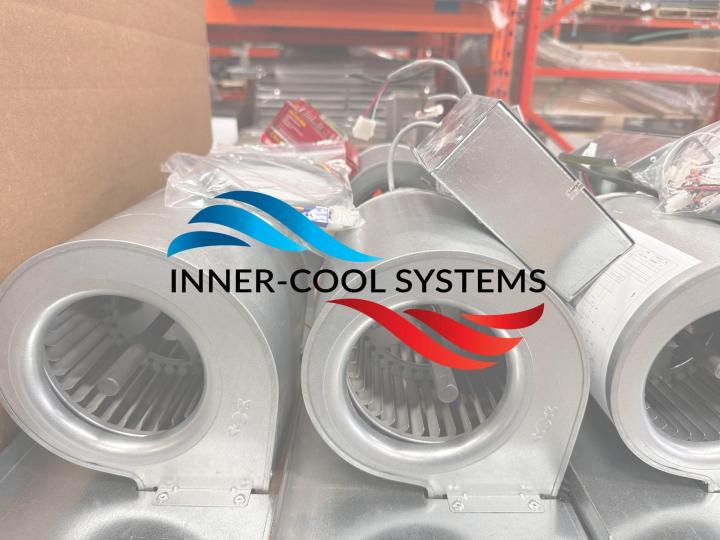 The Elite Fain Coil Unit is our top-of-the-line coil system.
This unit can be installed into any existing fan coil cabinet and comes with our flood prevention system. Our fan coil systems can be designed to fit any building requirements.
Please call to discuss further.
Close cell foam insulation throughout the cabinet.
Thermostat.
Honeywell suite pro T36575 24 volt wiring harness.
Actuator and Valve: Honeywell actuator & valve or Erie actuator & valve.
Pipe sensor aquastat.
Modular fan coil.
Water sensor float with the alarm warning system.
T304 stainless steel cabinet.
Stainless steel water lines.
Rubatex close cell foam insulation for pipes.
Blower.
ECM motor: Variable speed constant torque, ECM brushless DC motor, 115V,
AC single-phase unit, 50/60HZ, 1/3 HP.
PVC Plastic drain pipe.
24 volt operating system.
3 YEAR PARTS AND LABOUR WARRANTY (due to the parts that was chosen)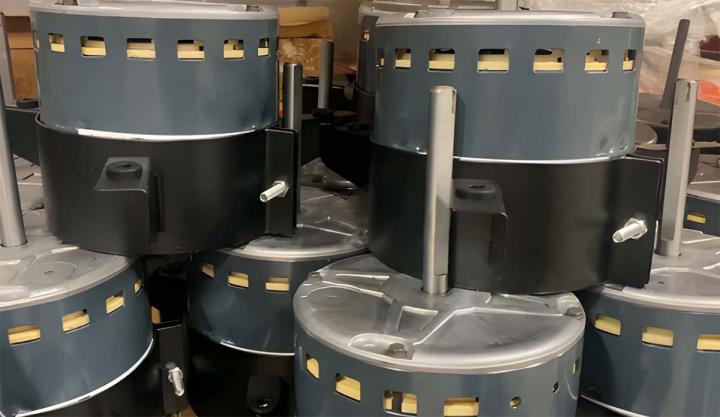 Configuration Options.
Horizontal or Vertical Installation
Push Through or Pull Through Air System
14" or 18" widths available
11'' to 20'' depths available
CFM (14"): 350 | 450 | 600 | 800
CFM (18"): 350 | 450 | 600 | 800 | 1000
Upgradable to intermediate model ecm motor
Variable speed constant torque, ECM brushless DC motor, 115V, AC singl-phase unit, 50/60HZ 1/3 HP